Oracle Secure Global Desktop (SGD) is a secure remote access solution for any cloud-hosted enterprise applications and desktops running on Microsoft Windows, Linux, Solaris and mainframe servers, from a wide range of popular client devices, including Windows PCs, Macs, Linux PCs, and tablets such as the Apple iPad and Android-based devices.
Oracle Secure Global Desktop gives users the ability to work securely from any device and anywhere, while providing administrators the tools they need to control access to applications and desktop environments resident in the data center.
Oracle Secure Global Desktop is great for users inside the corporate firewall, and via the SGD Gateway, for users outside the firewall too. No VPN is required.
And SGD it is certified for use with Oracle's web-based applications such as Oracle E-Business Suite, Oracle Siebel CRM, Oracle Primavera and many others- and is also certified for use with Oracle's Exalogic Elastic Cloud system to provide secure access directly to Oracle Applications co-resident in Exalogic for an exceptionally responsive user experience.
Some common reasons to enter the Virtual Oracle world and access Oracle Cloud are shown below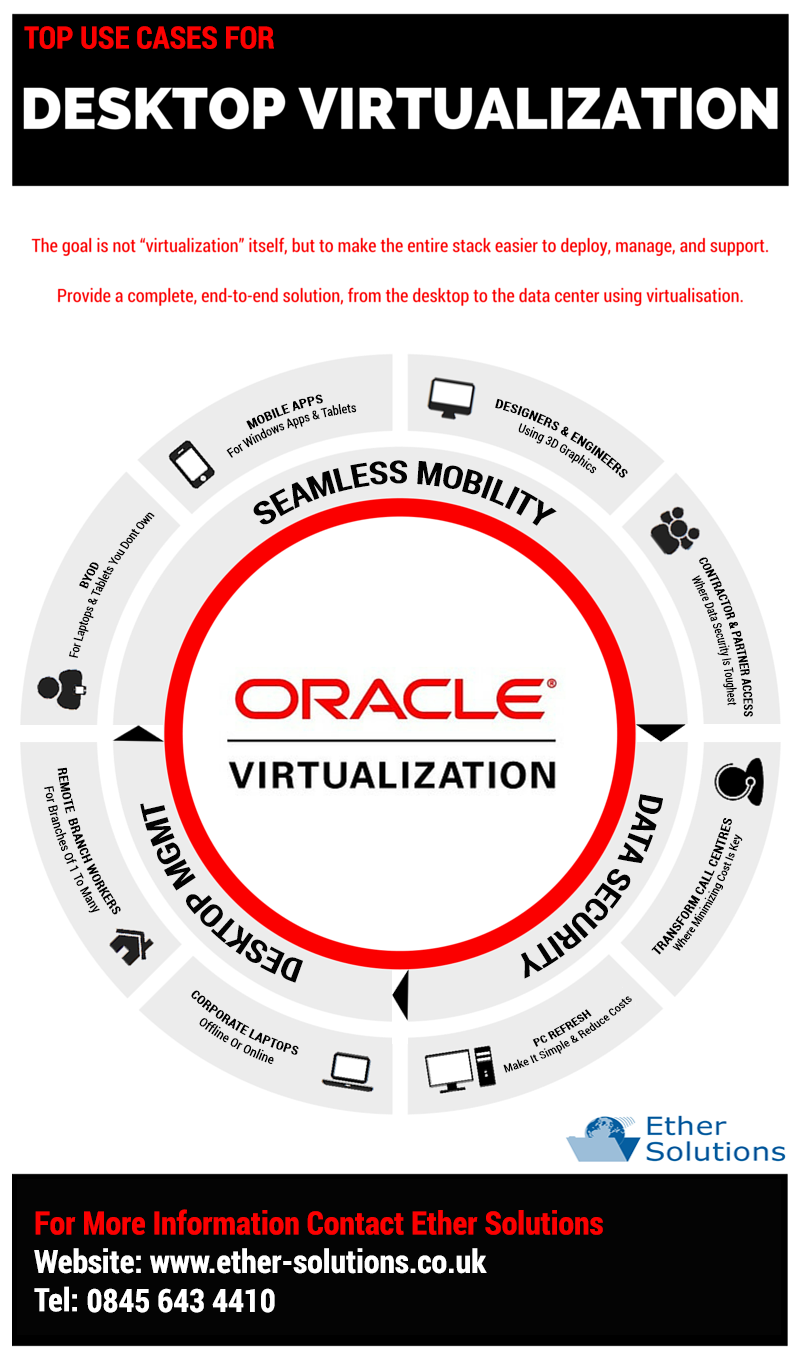 Oracle's own software development teams are major users of SGD to access the development servers located around the world.
See our article - "The Ideal versus Practical Desktop"